VDSS=500VID=23ARDS(ON)=0.21Ω(Typ.)@VGS=10V,ID=11.5V
LowOn-Resistance
Improveddv/dtcapability
SuperLowGateCharge
100%EASGuaranteed
GreenDeviceAvailable
Fastswitchingspeed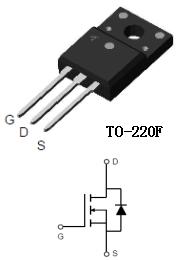 Si-Trend's High Voltage power MOSFET files offers a broad range of breakdown voltages from 500 to 900 V, with low gate charge and low on-resistance, combined with state-of-the art packaging. Si-Trend's process technology for high-voltage power MOSFETs ensures an enhanced power handling capability, resulting in high-efficiency solutions.